The Snowman Rescue Fund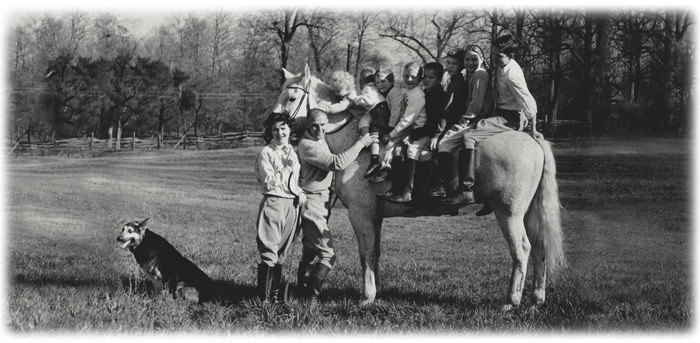 THE SNOWMAN RESCUE FUND supports Omega Horse Rescue & Rehabilitation Center, which gives other slaughter bound horses the same chance that Snowman had to become a part of a loving family.
Omega has placed more 1,200 horses since its foundation in 1997 and rescues slaughter bound horses from the New Holland Auction, the same auction where Harry deLeyer rescued Snowman in 1956. Omega saves, rehabilitates, re-trains and prepares horses for adoption into new homes.
The filmmaking team of HARRY & SNOWMAN visited the New Holland Auction, as well as the barn of the kill buyer who had just purchased 25 horses to be sent to slaughter in Mexico and Canada. What we saw was unimaginable, so we started THE SNOWMAN RESCUE FUND that day by rescuing three horses.
The first three horses saved by
THE SNOWMAN RESCUE FUND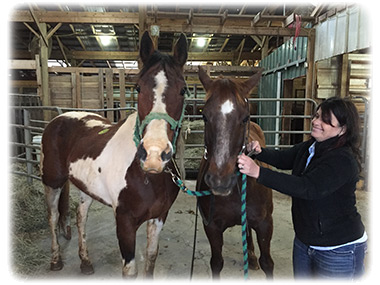 Please join us by supporting the SNOWMAN RECUE FUND. The work that they do at the Omega Horse Rescue is only made possible through generous donations and we hope that you will consider supporting this wonderful organization. All tax-deductible donations are made directly to the Omega Horse Rescue & Rehabilitation Center, a 501(c)3 non-profit organization.
I would like to support the SNOWMAN RESCUE FUND
HORSE RESCUE, ADOPTION, the S.A.F.E. Act
Some of the largest and most influential horse rescue and animal rights organizations in the United States have endorsed Harry & Snowman and are partnering on the film's social action campaign, which focuses on horse rescue and adoption, and support for passage of the SAFE Act.
The Safeguard American Food Exports (SAFE) Act is proposed federal legislation that would protect horses from being slaughtered for human consumption overseas. You can learn about the SAFE Act here.
One of the strongest ways to help ensure passage of the SAFE Act is by contacting your federal legislators to urge them to become a co-sponsor. To find out where your legislators are, click here.
We are proud to support the work of our non-profit partners